Support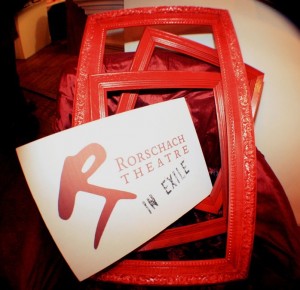 ART WORKS
Rocco Landesman, former chairman of the National Endowment for the Arts, declared a new slogan for the organization when he came into office:
"Art Works."
Since Rorschach Theatre was founded in 1999, the company has employed over 1000 theatre artists……who rehearsed for more than 6000 hours …to create 700 top-notch live performances.
Making art and making your living at making art is no small thing. Mr. Landesman is right. It's work–lots of hard work. It's exhausting and exhilarating. It's daunting and deeply fulfilling. Most of our artists work multiple jobs to make ends meet. While that kind of life is never easy, we all do it for one very simple reason: We each believe very deeply that the art we make, the stories we tell, make a difference in our world. Whether we surprise, delight, provoke, inspire or just entertain, the few hours you spend in the dark with us will alter the path of your day in some small way.
And tomorrow when you wake up and the wisps of last night's play float around in your morning coffee, we know that we've done our job… the art is working.
Please consider making a tax-deductible contribution to Rorschach today.
It has been a challenging year for all of us and your support is essential to our future.  We look forward to seeing you at the theatre soon.
Yours,
Jenny McConnell Frederick, Randy Baker
and all the Rorschach Theatre Artists
Rorschach Theatre is a 501c/3 public charity. All donations are tax deductible.
To make a donation online, please CLICK HERE.

If you have any questions, please contact Jenny McConnell Frederick at jenny@rorschachtheatre.com or 202-452-5538.

If you wish to contribute by mail, please send your check to:

Rorschach Theatre
1421 Columbia Road #303
Washington DC 20009

Checks can be made payable to Rorschach Theatre.